XINGQIU presented Inachem Expo during July 10-12, 2019 in Surabaya, Indonesia.
Nantong Xingqiu Graphite Equipment Co., Ltd.
We're dedicated to offering you the complete proposals for mass transfer, heat transfer, anticorrosive equipment and process solutions.
Our main systematic devices and projects are including HCL synthesis (absorption) system, HCL gas drying system, MVR/ Multi-effect evaporation system, HCL acid deep (regular) desorption system, waste water (exhaust gas) treatment system, sulfuric acid concentration system, flue gas treatment system etc.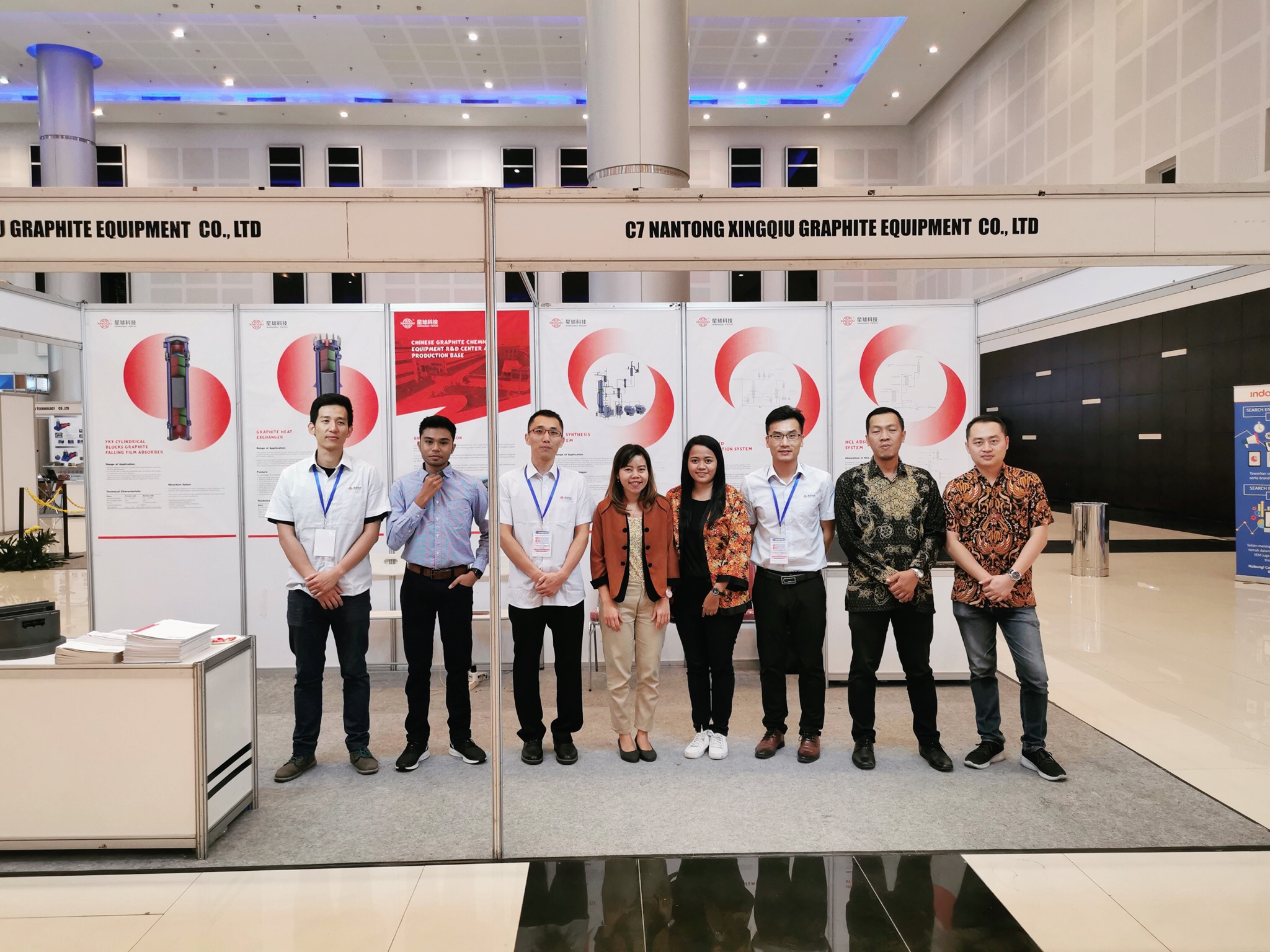 At the exhibition, our company showed the new generation of graphite chemical products and technology to visitors from all over the world, which won the high recognition of the market, and many exhibitors showed great interest in the products exhibited.
Through this exhibition, with many dealers to communicate and negotiate at the same time, also carried out friendly exchanges with foreign counterparts, found the advantages and problems of its own products, further understanding of the new trend in the field of industry, develop the field of vision, will bring new opportunities for the future development and laid a solid foundation for exploring international market.

--END--