From October 30 to November 2, 2023, the Russian International Chemical Exhibition (KHIMIA'2023) was held at the Moscow Exhibition Center, which is an international chemical exhibition sponsored by the Russian International Exhibition Center and supported by the Russian State Ministry of Industry and Trade and the Ministry of Energy, the Ministry of Science and Technology, the Russian Chemical Federation and other government departments. The exhibition was founded in 1965 and has a history of 57 years. Whether it is the exhibition scale, exhibition level or degree of specialization, the exhibition can be called the current leader in the Russian and global chemical industry.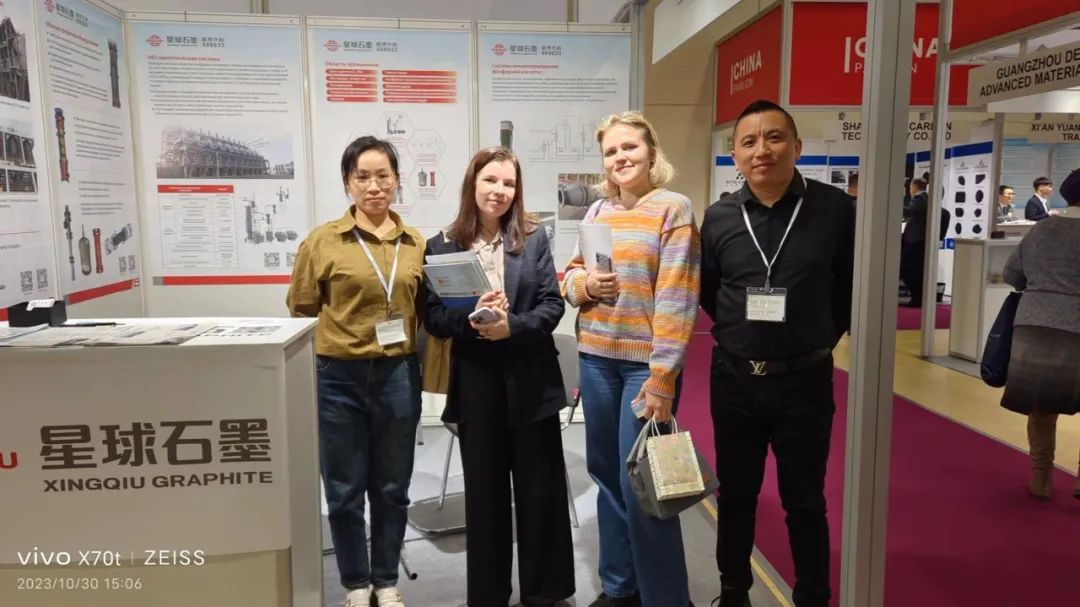 As the industry's leading graphite chemical equipment manufacturing company, Xingqiu Graphite actively participated in the exhibition, showing a series of exclusive graphite products to visitors from all over the world, and introduced the wide application of different graphite equipment in chemical, electronics, new energy and other new fields.
In addition, Xingqiu Graphite also demonstrated advanced graphite system integration solutions (high by-product steam hydrogen chloride synthesis system, phosphoric acid concentration system, multi-effect evaporation system, etc.), which will help customers reduce costs and increase efficiency and promote green sustainable development.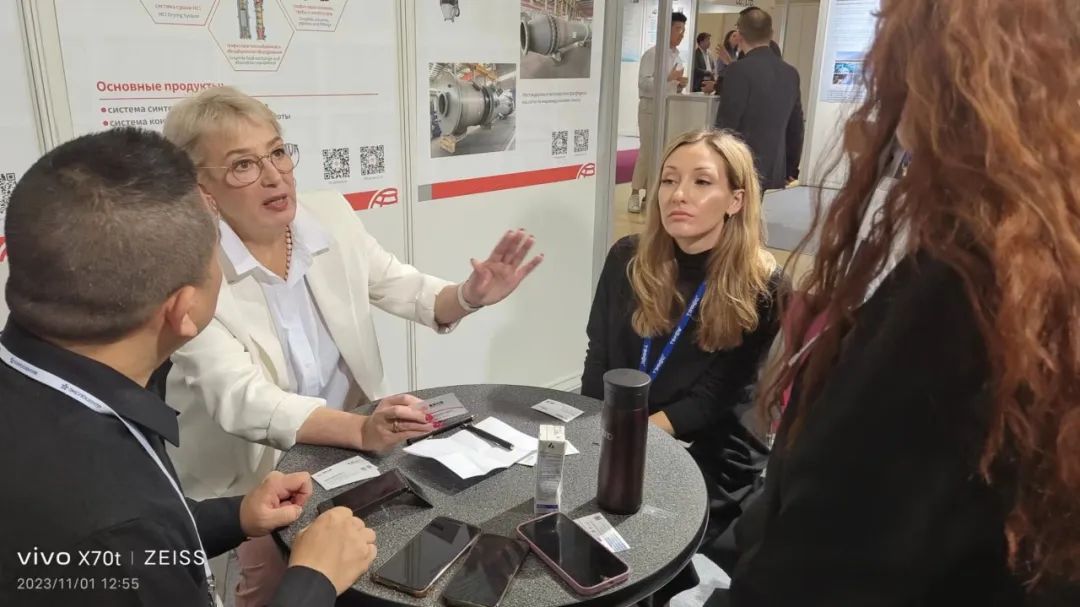 This exhibition not only enhances the visibility and influence of Xingqiu graphite in the field of graphite chemical equipment manufacturing, but also provides a new opportunity and platform for the global development of Planet graphite. In the meantime, Xingqiu Graphite had in-depth exchanges with friends from Russia and other foreign countries on cooperation opportunities, product demand and market trends, and further discussed future cooperation opportunities.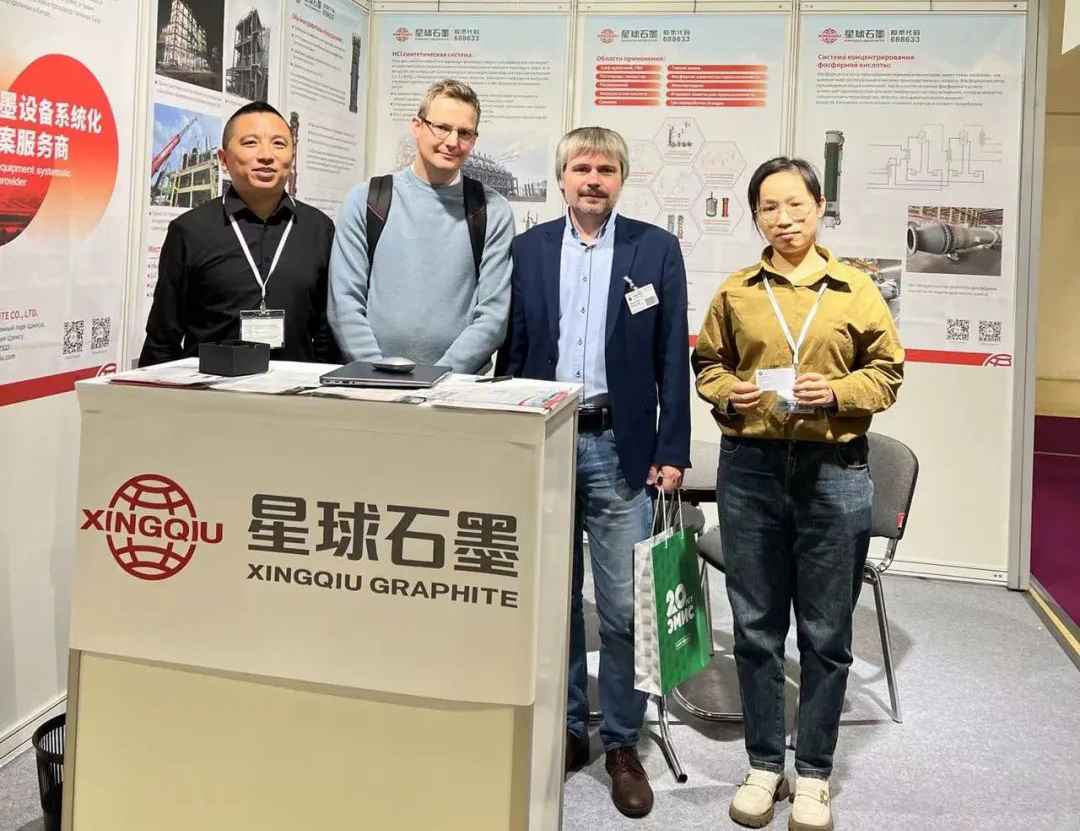 Xingqiu Graphite always follows the national development strategy, and by participating in the Russian Chemical Exhibition, we further deepen our deep friendship with Russian customers and strive for their common development and progress; And expand its influence in the international chemical market, strengthen cooperation with partners. Planet Graphite is committed to providing systematic mass transfer, heat transfer, anti-corrosion equipment and process solutions to global customers, and promoting high-quality development of the industry.